Jeff Klein's IDC: Republicans Running as Dems?
The Independent Democratic Caucus Aligns with Republicans which Enables Republicans to Control the NYS Senate
March 21, 2018 / Bronx Neighborhoods & Bronx News / Bronx Politics / News Analysis & Opinion / Bronx Buzz NYC.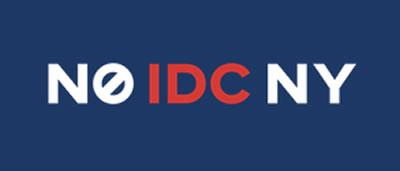 There's an NYS State and Federal election this year. The primaries will be held on Thursday, September 13th; instead of on Tuesday, September 11th, in recognition of 911. And the general election will be held on Tuesday, November 6th.
As in any year, the elections are important, but perhaps made more so this year, by what appears to be the anarchistic destruction and disrespect, for our government institutions and processes, by Republican President Donald Trump.
Trump Republicans: Debt Bomb Deficits Levied on America's Children to Enrich the Richest?
The Donald passed a stimulus tax bill that is expected to increases the deficit by $1.5 trillion over the next ten years, and there are some pundits who put the figure higher. He and the Republicans passed this budget busting stimulus tax bill, while the economy was operating at levels considered above a full employment economy [5% unemployment is considered standard / normal] and at a time when wages were rising over 2%.
Inflation above 2% is considered to be detrimental to economic stability by the Federal Reserve, so stimulating the economy while it's at full employment with rising wages is about the opposite of what makes sense, especially when you consider the funding for it is coming from America's children and most of the benefits for it are going to the wealthiest people on the planet. We posted a report analyzing the Trump Tax Reform Bill slightly before it was finalized, which includes a lot of facts and figures to help provide context to better understand what was in the bill they passed.
The Independent Democratic Caucus Aligns with NYS Senate Republicans & Gives Them Control
In 2010 / 2011 NYS Senator Jeffrey Klein broke away from the Democratic Party and formed the Independent Democratic Caucus which aligns with the Republican Party, thereby giving them control of the NYS Senate. The effect of this is that bills passed by the Democratic controlled NYS Assembly are indefinitely tabled, or in lay man's terms pretty much killed, in the Republican-controlled NYS Senate. The Republicans control the NYS Senate, because eight NYS senators who run as Democrats [IDC Independent Democratic Caucus], either vote with or kill bills with the Republicans.
Democratic NYS Assembly Bills Effectively Killed by IDC
According to the Democratic Senate Conference, the Republican controlled NYS Senate - with the help of their Republicans running as Democrats allies - have effectively killed one education bill providing full day kindergarten funding, three wage / leave bills, four voting rights bills including the allowance of early voting, four immigration bills including one related to the DREAM Act, four housing bills including several pertaining to NYC rent laws that help renters, three criminal justice bills including creation of correctional ombudsman and sealing of marijuana possession records [as marijuana is rapidly being legalized in states across the country], one related to LGBTQ issues, and six regarding healthcare, several of which pertain to women's reproductive rights.
The IDC Deception: Republicans Running as Democrats?
The net effect of this is that Democrats are, in a sense, cheated or tricked out of their majority by what appears to be Republicans running as Democrats. The Independent Democratic Caucus or IDC includes Jeffrey Klein of the Bronx, who founded the IDC, David Valesky of Oneida and Madison Counties in upstate New York, David Carlucci of Rockland and Westchester Counties, Diane Savino of Staten Island / Brooklyn, Tony Avella of Queens, Jose Peralta of Queens, Jesse Hamilton of Brooklyn, and Marisol Alcantera of Washington Heights / Manhattan. Simcha Felder of Brooklyn also runs as a Democrat and caucuses with the Republicans.
---
Jeff Klein's IDC: Republicans Running as Dems?
The Independent Democratic Caucus Aligns with Republicans which Enables Republicans to Control the NYS Senate
March 21, 2018 / Bronx Neighborhoods & Bronx News / Bronx Politics / News Analysis & Opinion / Bronx Buzz NYC.
NOIDCNY Backs Democrats Running as Democrats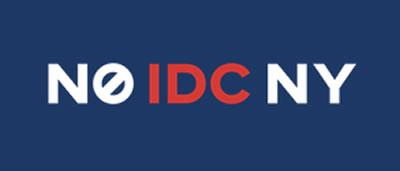 While these eight Republicans running as Democrats will more than likely be on the ballot this fall, most of them will not go unchallenged. I spoke with Susan Kang who is a John Jay College Political Science professor in metropolitan NYC, and one of the founders of NO IDC NY. She told me that she had always been a consumer of political news, but not really an activist per se.
Trump Declares Immigrant Ban as NYS Senator Jose Peralta Aligns with Republicans
But on the same day that President Donald Trump put forth his immigration ban on January 25th, 2017, the NYS Senator representing Kang's district, Jose Peralta, declared his alignment with the Republican-aligned IDC. Kang told me that if someone representing a large, multi-ethnic, community of immigrants like Queens - won't stand up to the Republicans - and in fact aligns with them - then something was surely wrong.
Susan said that she knew that she couldn't rely on government officials to do something about this problem unless they were pressured by voters - or pressured by those with campaign money like the wealthy and big companies. And since she and the other half dozen or so NOIDCNY co-founders weren't millionaires, they decided to get involved in order to involve other voters.
The 'others' she was referring to are the "We The People". You know, the "We The People" that are the first three words uttered in the Constitution of the United States of America.
"We The People" is All About Grassroots Involvement
As I sat listening to professor Susan Kang, I was reminded of a Jefferson quote saying that a people who think they can be ignorant and free, is something that never was and never will be. America's Founding Fathers knew that a government by the people and for the people, doesn't just happen, and that it cannot and will not operate properly on its own.
A government will only be FOR THE PEOPLE if it's also a government BY THE PEOPLE - meaning that just like the American Revolutionaries of 1776, Americans have to get involved and stay involved in the democratic governing process, or this whole American Experiment - of enabling people to govern themselves - will eventually be so totally hacked and chipped away at, by the especially selfish interests, that it won't look like anything resembling what it was, and what it was intended to be.
Does Ineffective Democratic Leadership Make the IDC Possible?
It seems to me that the politicians who run as Democrats really should caucus with Democrats, which leads me to question the effectiveness of the Democratic Party leadership in Brooklyn, Bronx, Manhattan, Queens and Staten Island. It's worth mentioning that only Staten Island is largely Republican. FYI - The Bronx Democratic Party website, bronxdems.org, was down - so perhaps that provides one clue to understanding how capable the Democratic leadership is.
I couldn't help but think back to the 2016 presidential election, where following the inevitability of a Hillary Clinton / Donald Trump race, an NBC News | SurveyMonkey Election Tracking Poll conducted online from May 16 through May 22, 2016 showed that around 60% of voters disapproved of both major party candidates. The candidates that the major parties and their leadership nominated and supported, were distasteful to majorities in both political parties, which shows just how disconnected and out of touch these pols / government officials really are ... and indicative of why the American electorate is so damned frustrated with politics as usual.
NOIDCNY: Supporting Democrats Running as Democrats
The No IDC NY doesn't yet appear to be endorsing candidates, but I reckon that's not out of the question. What they're doing is supporting candidates who challenge the incumbent IDC candidates who are enabling Republican control of the NYS Senate.
The following is a list of challengers which I obtained off the NoIDCNY.org website.
Jessica Ramos is challenging Jose Peralta in District 13 in Queens.
Robert Jackson is challenging Marisol Alcantera in District 31 in Washington Heights / Inwood / Manhattan.
Alessandra Biaggi is challenging Jeff Klein in District 34 in the Bronx.
Zellnor Myrie is challenging Jesse Hamilton in District 20 in Brooklyn.
Blake Morris is challenging Simcha Felder in District 17 in Brooklyn.
Rachel May is challenging David Valesky in District 53 in upstate New York.
As mentioned above, every year is an important year, because we're electing people who have a considerable amount of influence and control over our society and how we function. I believe we, as Americans, have lost a considerable amount of ground over the past forty years, under both Republican and Democratic leaders. If we don't demand that they shape up and start representing us - and not the especially selfish interests - why should they?
The primary is September 13th, and I expect to post more about some of these races as the year progresses.
---
The IDC / Independent Democratic Caucus - Concourse Neighborhood - Bronx News
IDC / Republicans Running as Democrats - Neighborhood Bronx News & Related Info
Click this link for promotions, discounts and coupons in the Bronx.
Click these links for promotions by advertisers in the Bronx.
Click this link to go to the Bronx Neighborhoods section.
---
Site Search Tips. 1) For best results, when typing in more than one word, use quotation marks - eg "Midtown Neighborhood". 2) Also try either singular or plural words when searching for a specific item such as "gym" or "gyms".
Click the log in link below to create an ID and post an opinion.
Or send this story to a friend by filling in the appropriate box below.
Click this link to the Bronx Buzz front page.
---
Bronx NYC Related Links
Click for Bronx Restaurants - Bronx NYC.
Click for Bronx Banks Loans & Mortgages - Bronx NYC.
Click for Bronx Shopping - Bronx NYC.
Click for Bronx Things To Do Bronx NYC.
Click for Bronx Neighborhoods - Bronx NYC.
Click for Bronx Real Estate & Business - Bronx NYC.
Click for Bronx Schools & Bronx Public Education NYC.
Click for Bronx Street Fairs NYC.
Click for Bronx Politics & Government NYC.
Click for Bronx Farmers Markets NYC.
Click for Bronx Arts & Culture
---
---